• Your Friends at Opalberry • Behind the Tints • Dan Robbins • history • history of paint by numbers • paint by numbers • paint by numbers for adults • Palmer Show Card Paint Company • pbn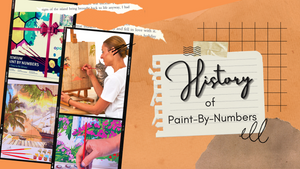 Ever wonder how your go-to hobby came to be? A favorite among kids and kids at heart, adult paint by number kits started as a strategy to help a paint company sell more paints. 
Read on and see the bigger picture on how paint by numbers became one of the most sought-after art kits today.